Education Technology Solutions
Our EDlumina EDtech Platform
The EDlumina line of educational technology solutions provides colleges and institutions alike with a full-service online platform. Track your students from lead to alumni and everything in between, including admissions processing, online course delivery, attendance tracking, immersive content and more, all in one convenient online place. Perfect for 100% online schools and traditional schools in need of more flexible online options.
From anywhere in the world and on any smart device, you can manage and engage your students from enrollment to graduation-- and every step in between. See what EDlumina can do for you: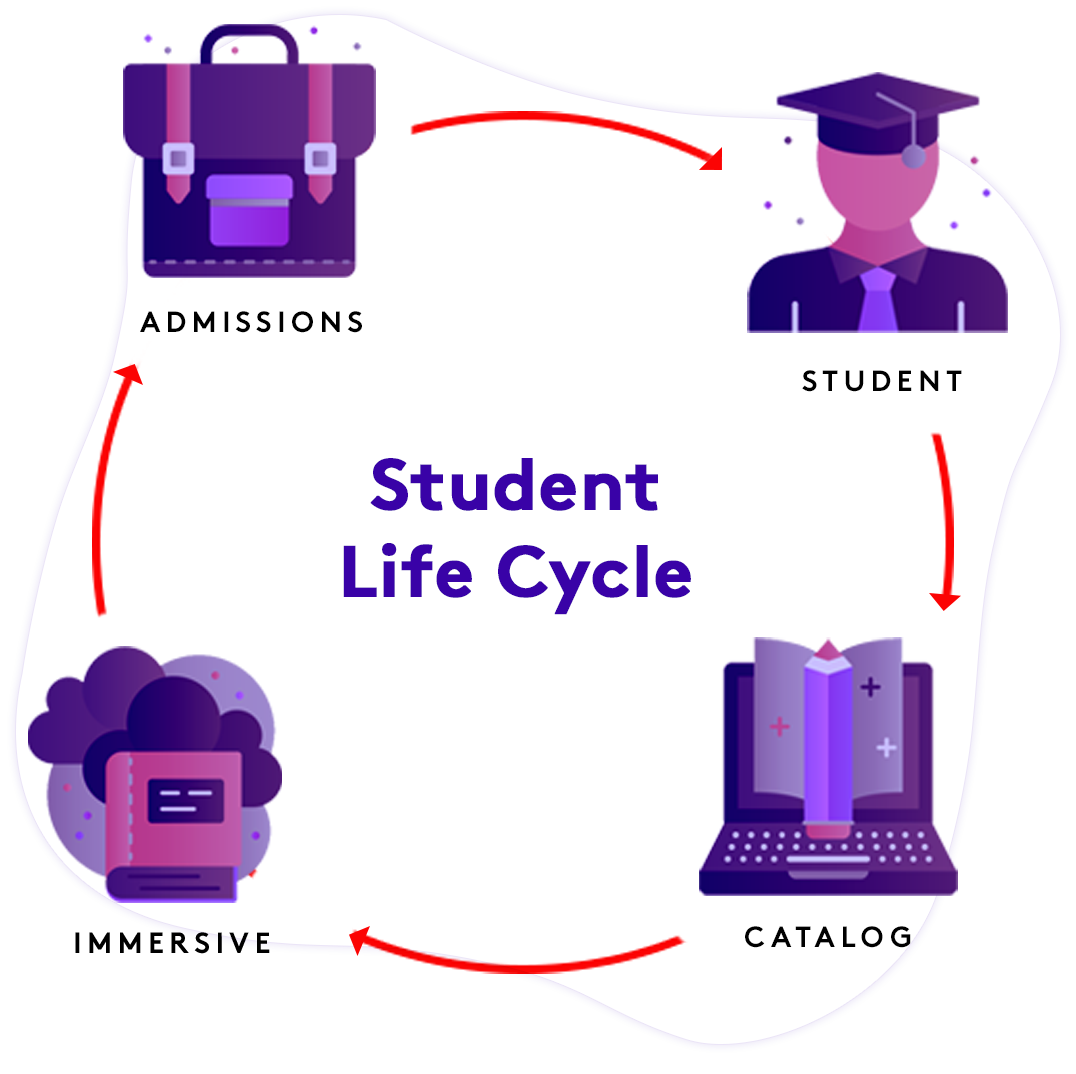 Managing the


Student Life Cycle

EDlumina offers solutions for the entire student life cycle: from customer relationship management (Admissions), to selling courses and collecting payments online (Catalog), to managing student and classroom data in an online student information system (Student), and even for the creation of educational experiences in virtual and augmented reality (Immersive). EDlumina can help your school or organization to monitor, engage, and improve the success rates of your students, from enrollment to graduation and beyond– all while allowing your staff to be more efficient and informed.

Learn More
Addressing the Evolving Needs of Education
EDlumina was developed in 2009 as a way to manage and improve admissions and enrollment processes for schools, colleges, universities, and other institutions of higher education. EDlumina has steadily evolved over the past decade to meet the growing needs of our diverse client base. Each version of EDlumina has been a cloud-based, online solution, and over time EDlumina's CRM grew to include many digital features that help schools move away from the rigors of traditional paper files & lead management: online forms & document storage, custom workflows and robust reporting options.
In 2021 alone, EDlumina was used to create more than 230,000 user accounts and 14,000+ online documents. 430 unique courses were created in EDlumina, within 180 unique programs in over 100 campuses around the world.
Learn More
Learn what EDlumina can do for you and your organization by scheduling a demonstration with our staff.
Contact Our Team